Assistance with 501(c)(3) Tax Exemption Filings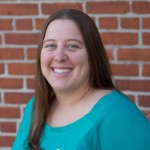 By: Shannon Robinson, CPA, Senior Assistant Accountant 
We have been helping a number of clients with their 501 (c) (3) tax exemption filings. There are several bases to cover and items to attach to the application so we thought we would blog about the specifics to keep you better informed.
The form / application to be completed for this filing is IRS Form 1023.  We suggest that if your organization does not already have some items such as the articles of organization and bylaws that you work with an attorney on these prior to completing the application.
Also, if your organization expects gross receipts to be less than $50,000 in the next three years and you do not have total assets in excess of $250,000 you may be eligible to file form 1023-EZ which is a much simpler form that can be completed online and can be approved within days.  There is a form 1023-EZ eligibility worksheet to determine if you meet the requirements to file the EZ form.
Below is a selection of items from the list that are needed to complete the application process:
Application

Form 1023 Checklist
Application (Form 1023 and Schedules A through H, as required)
Articles of organization
Amendments to articles or organization in chronological order
Bylaws or other rules of operation and amendments

User fee payment
Employer Identification Number (EIN)
Completed parts I through XI of the application, including any requested information and any required schedules A through H.

Must provide specific details about your past, present, and planned activities.
Describe your purposes and proposed activities in specific easily understood terms.
Financial information should correspond with proposed activities.

An exact copy of your complete articles of organization.
Signature of an officer, director, trustee, or other official who is authorized to sign
H&M can sit down with you and go over this list to get you started. We are also available to answer any questions you have during the process.  Then once you have all of the necessary information gathered,  we will sit down with you and do a final review to make sure all documentation appears to be in line before you submit your application for approval.  Once filed, the approval of the application could take 2 to 6 months.
Back