Is your Business Working – Or is it Working You?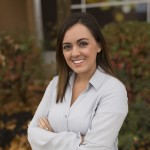 By: Jennie Schott, Audit & Assurance Services Staff
No matter the size of your business venture, Holbrook & Manter is committed to helping you stay focused, passionate and compliant so you can be successful. According to the United States Small Business Administration, roughly twenty-percent of small businesses fail within the first year of inception, half fail within the first five years, and only one-third are still standing after the ten-year mark. It is widely known that – generally speaking – entrepreneurs are some of the most passionate, hard-working, innovative, and driven people in America. So, why has it become such a challenge for so many entrepreneurs to keep their businesses going?
Many entrepreneurs start with the passion, or idea, for a product or a service. Pairing passion with the drive to become a self-led boss, fix a societal problem, or a combination of things, can make a young entrepreneur feel confident enough to transition their concept into a business venture. While drive and passion are highly valuable attributes in the small business equation, the assumptions that (a) one person can do it with little assistance or knowledge outside of their own, and (b) mastering the execution of a product or service will be the hardest part of starting the business, are common pitfalls for young entrepreneurs.
"What kind of compliance rules and regulations am I supposed to be adhering to?", or, "What kind of accounting software will I use?", or, "How will I ensure I have enough cash flows to keep my business running – and how will I know how much cash I will need?" are most likely not the first few questions a new entrepreneur asks when pulling together the initial pieces of a start-up. Unfortunately, these can be some of the most detrimental oversights if small business owners do not seek the appropriate guidance during the life of their small business. Lack of planning for the right things can make a business owner over-worked, leading to frustration and turning the thing that was once a passion into a burden. The phrase 'it takes an Army' is no exception when it comes to running a successful small business – and that is where H&M comes in.
At Holbrook & Manter, CPAs, we offer a wide-range of business services, and have helped to promote long-term financial growth for our diverse client-base for almost 100 years. With the combination of the various backgrounds present in the leadership of our firm partnered with the longevity of many of our clients, we know what it takes to keep a small business on its feet.
From Start-Up and Business Planning consulting services, to becoming your business's outsourced Accounting Department, our Business Services and Solutions Team can contribute the financial expertise, guidance and tools your business needs. Our Audit and Assurance team also offers a variety of consulting services, and can assist you and your business with ratio analysis, compilations of financial data, and different levels of Review and Audit services that may be required by third-party debt issuers and/or regulatory authorities. The services our teams can provide will help to ensure that your business is not only in compliance, but also determine the profitability of the business today, and in the future. Our hope is to be able to give small business owners the freedom and confidence to be actively involved in the pieces of the business that they are truly passionate about.
Back