Care Train of Union County 2013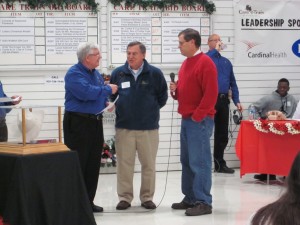 Our very own  Bob Buckley and Brian Ravencraft helped  work the phone bank for another year to collect donations for the Care Train of Union County this past weekend.
The Care Train has been working with volunteers to provide food vouchers for qualified families and toys for children during the holiday season. In addition, food vouchers are provided to disabled and senior citizens. Built on strong commitment of serving and giving, the organization raises funds and collects contributions to distribute to those in need throughout Union County.
Thanks to supporters they have raised $152,800 for 2013!!!
To see additional footage of the event please see the event video below.
Back