Our entire team recently gathered for our annual team day event. This year, our focus was on learning more about the benefits of becoming an ESOP, which we just announced publicly (head back to the last post in our blog section to learn more about that.) In addition to learning more about what it means to be employee-owners of H&M, we took time to catch up on services that we offer, what the year ahead holds for the firm and much more.
Once all business matters were taken care of, it was time to have some fun. We were at the perfect place for some serious team building… Scene 75 located in Columbus near the Dublin area. If you haven't checked it out yet, we recommend that you do.
Scene 75 event planners split us up into multiple teams and we set out to compete in a number of events. Of course this was all friendly competition… for the most part… as we hit the go-kart track, played glow-in-the-dark putt-putt and had an epic laser tag battle. We threw in some skee ball and NBA hoops for good measure.
It is amazing what some time away from the office can do for a team. Time away from the numbers and the dollars and compliance. Time to focus on the future of our firm as we enter our second century in business. We step out of our 100th year in business very grateful for what lies ahead.
Here is a group picture from our team day. May we introduce you to the employee-owners of Holbrook & Manter!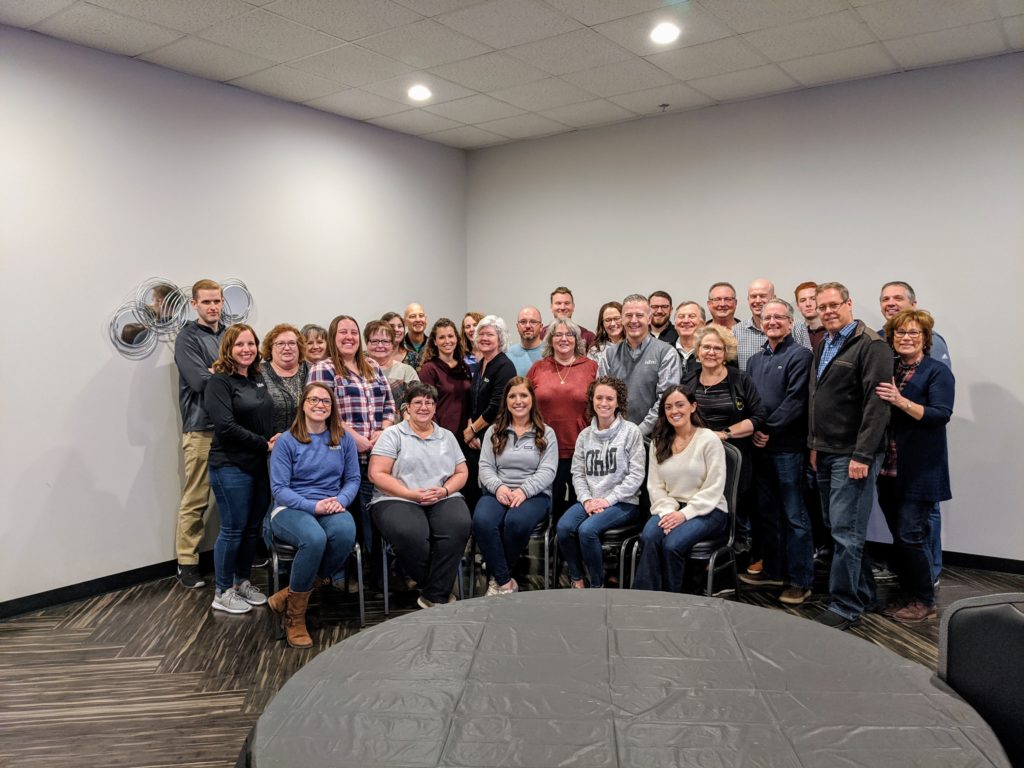 Back