H&M Hires New Senior Assistant Accountant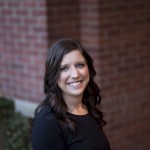 The growth continues at H&M as Natalie Bruns joins our team as a Senior Staff Accountant. Natalie holds a degree in accounting from the University of Dayton, where she also earned her MBA. Before coming to H&M, Natalie spent time working with a wealth management company in the Dayton area.
Natalie is excited to interact with H&M's clients and is enjoying living in the Dublin area. In her free time she loves to travel and states that Budapest is her favorite destination thus far.
Please join us in welcoming Natalie to the team!
Back