H&M Makes and Donates Blankets to Ronald McDonald House Charities of Central Ohio
H&M team members turned stress relief into giving back during this past tax season. When it all got to be too much, our accountants and staff members walked away from the numbers and worked on crafting tie blankets to donate to Ronald McDonald House Charities of Central Ohio (RMHC).
Team members across all of our office locations participated and together we made nine blankets to donate to RMHC. The patterns and prints used for the blankets were nothing short of adorable and a variety of styles were used to fit different age groups. No matter the look, each blanket was soft and made with love. Take a look at our team members working hard on the blankets in some of the pictures below.
RMHC places blankets like the ones we made in welcome bags for the families that come to stay with them. Upon dropping off the blankets, Rick Shephard, Communications Manager for RMHC, shared with us that the blankets often take on a special meaning. They become an heirloom of sorts for the families as they reflect on their time spent at the Ronald McDonald House.
Holbrook & Manter is proud to support Nationwide Children's Hospital and RMHC. As they state on their website: The mission of RMHC of Central Ohio is to create, find, and support programs that directly improve the health and well-being of children and their families.
Also shared on their website: Children who are hospitalized need the security of having their parents near them. Staying at the hospital around the clock can be a tremendous challenge. That is why the Ronald McDonald House gives families a home-away-from-home right across the street from Nationwide Children's Hospital. The reality of having a hospitalized child can be one of the most stressful experiences a family can endure. Add to that the challenge of being far from home, in a foreign environment, and stress can mount even more. What we are able to provide at the Columbus Ronald McDonald House is a bit of stability in the midst of challenging circumstances. Families can stay together only steps away from their hospitalized child who needs them near. Moms and dads, brothers and sisters, and extended family can call the House their home-away-from-home for as long as their child is receiving treatment at the hospital.
To learn more about RMHC, click here: http://rmhc-centralohio.org/
The pictures below show our team making the blankets and having the pleasure of delivering them.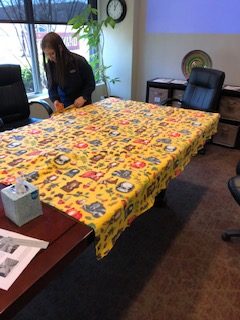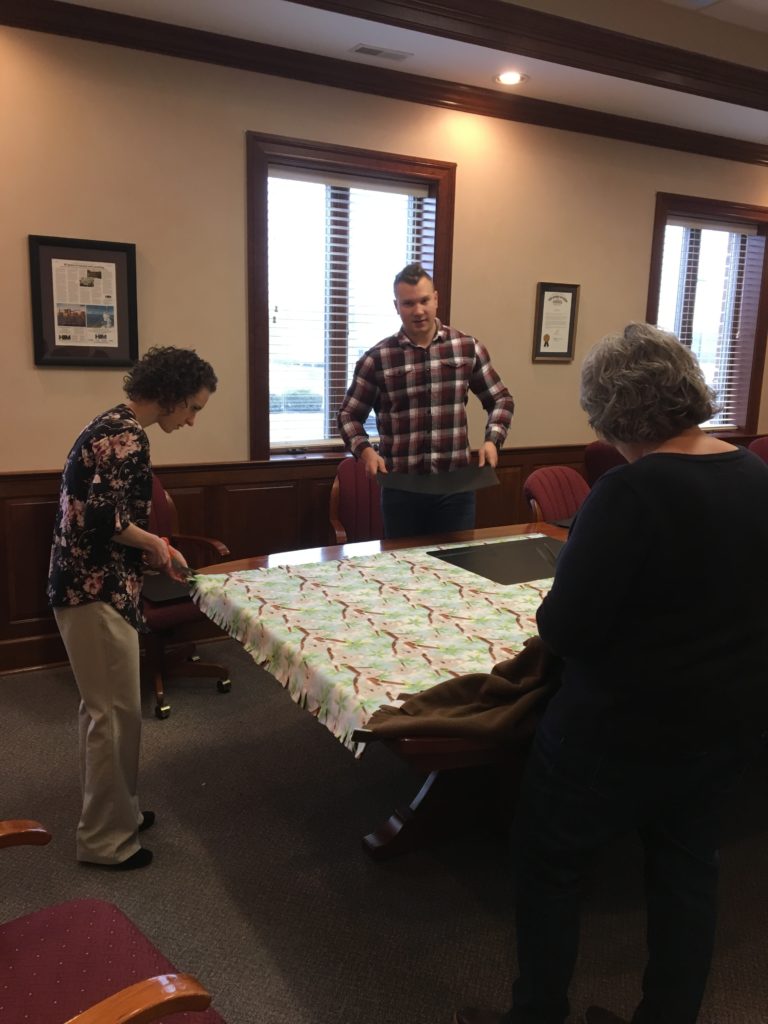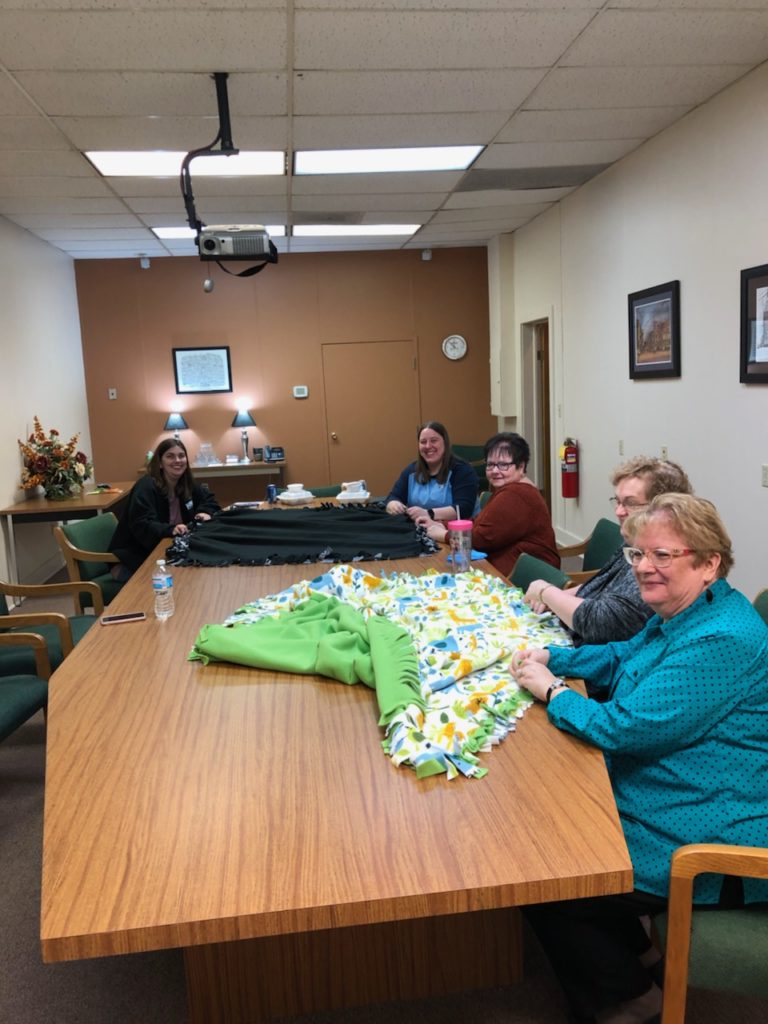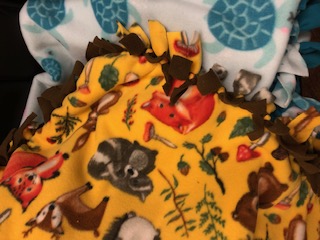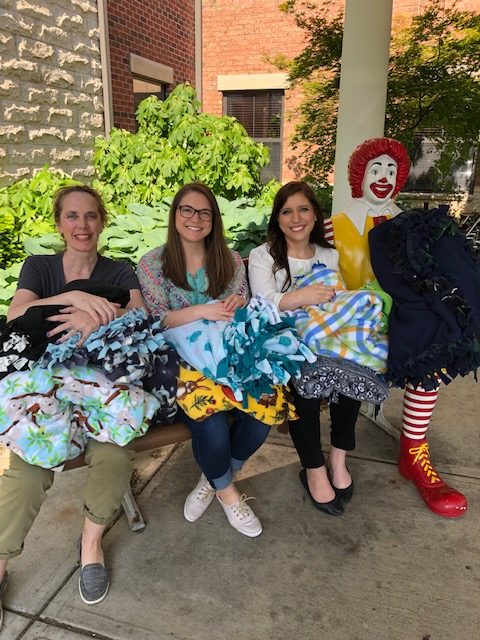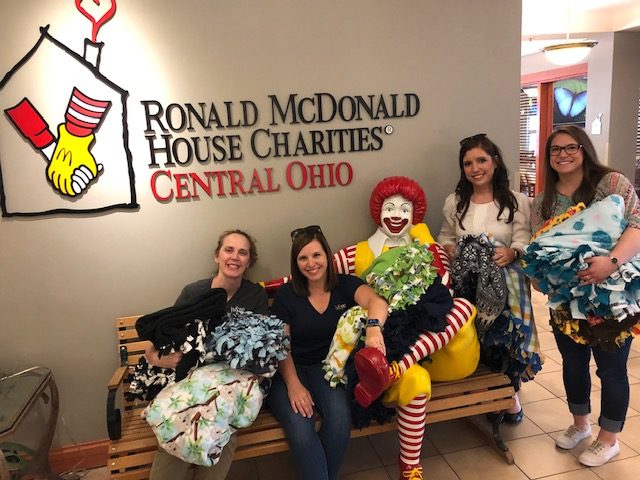 Back