H&M Welcomes New Senior Accountant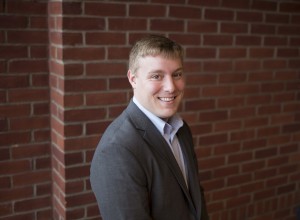 H&M is pleased to announce the addition of David Herbe, CPA  to our growing team. David holds a bachelor's degree in accounting from Bowling Green State University. He also went on to earn his Masters of Accountancy from BGSU with a specialization in taxation. David worked for Crowe Horwath LLP before joining the H&M team.
David shares that the element he enjoys most about his job is knowing he is providing a valuable service to businesses and individuals. He looks forward to working with H&M's many valued clients.
David was raised in Erie, PA. He currently lives in Columbus with his fiancé, Emily. They plan to marry in July 2017. David enjoys playing sports and working out in his spare time. He also loves to spend time with his friends and family.
Back