Justin Linscott appears in Wedgewood Life
H&M's own Justin Linscott appeared in a recent issue of Wedgewood Life. The article is reproduced below:
Are you looking for a CPA who loves taxes?
Justin Linscott was introduced to taxes and bond amortization schedules by his grandfather at a very young age.  Due to these influences, he quickly became quite passionate about finances with an emphasis on taxation.  During his free time, you can often find Justin laboring over the ever-changing tax code and creating unique tax plans to benefit his clients. Despite all that, Wedgewood resident Justin Linscott is hugely enjoyable to be around.
Justin grew up in Lexington, Ohio. After he and his wife, Alice, got married, they started out in Marysville, Ohio and moved within the last year to Wedgewood.  Justin and Alice have a beautiful two year old daughter, Amelia, and they are expecting their second daughter in September. Some of their family interests are visiting the Columbus Zoo, visiting with friends and family, and vacationing at kid-friendly destinations.  Justin and Alice met while both attended Ohio Wesleyan University in Delaware, Ohio.  Justin graduated with a degree in accounting and economics management.
Justin began his career as an intern at Holbrook & Manter and currently is the manager of their Columbus office.  In addition to working full-time with Holbrook & Manter, Justin was an adjunct professor at Ohio Wesleyan and continues to instruct with MDS CPA Review for students who are preparing for the CPA exam. Justin frequently works with various Congressional aides in Washington on proposed tax legislation as well.  He also owns his own consulting entity, Linscott Consulting, LLC, which involves managing family business entities and trusteeships.
Justin holds two designations in addition to July Wedgewood Life being a CPA: CGMA (Chartered Global Management Accountant) and CITP (Certified Information Technology Professional), which further accentuates what he can offer to his clients.  His areas of expertise include estate and gift tax planning, high net worth tax planning, income tax planning, and general business advice. He genuinely enjoys seeing how his advice and services can help his clients.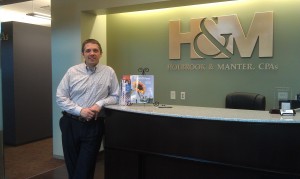 Holbrook & Manter is recognized in the business community for its comprehensive method of consistently delivering professional services to its clients. A standard that goes beyond the traditional work accountants generally perform, to one that focuses on their client's total financial and wealth creation picture by delivering suitable solutions and practical ideas that help maintain and grow value for their clients.
The essential elements that successfully drive this process are reflected throughout Holbrook & Manter's team. Holbrook & Manter employs a diverse group of individuals that work well together focusing on the important matters concerning their clients. Their continual investment of time, energy and resources in continuing professional education, state-of-the-art computer technology / solutions and extensive business relationships is indicative of their commitment to continuous improvements and accepting nothing less than excellence for their clients.
Justin recently spoke at a meeting for advertisers of this publication, most of whom are small business owners looking for excellent and understandable tax advice. They came knowing they'd be listening to something they had to know about but not sure it would be interesting.  They left thrilled with how enjoyable learning about taxes really was!  Not only did they learn what they needed, Justin's presentation was so interesting and lively that the audience didn't want the meeting to end.
Justin says, "The best advice I would offer anyone in the small business arena is to invest in a GOOD CPA, one who will promote integrity and think outside the box to be certain that your company is being proactive when planning for the future."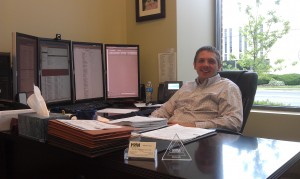 Feel free to contact Justin anytime at (614) 340-3400, JLinscott@holbrookmanter.com, or visit him at www.holbrookmanter.com or LinkedIn.
Back