Accounting Software Services
Using a variety of virtual platforms, H&M leverages its accounting software expertise to give clients a custom-tailored, easy-to-manage accounting solution.
QuickBooks Pro Advisors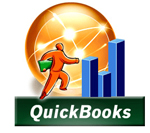 We have invested the time and resources to become Certified QuickBooks® Professional Advisors and have setup, trained and supported the software for many of clients. Our Team will come to you or you may visit us in our offices under the supervision of our trained accounting and QuickBooks Team. Once you are up and running, we also routinely support our clients on a real time basis via remote access assistance.
Research shows that most QuickBooks users only utilize 30 to 40% of its potential. In addition, the new QuickBooks enhancements include dramatic improvements and breakthrough features and benefits that enable you to get more done in less time.
As Certified QuickBooks Professional Advisors, we can help you with any QuickBooks accounting and related needs. Whether you use QuickBooks Basic, Pro, Premier or QuickBooks for the Web, we can help you increase your productivity.
Peachtree Sage Accounting Services

We have more than 20 years of experience with setting up, training and supporting clients on the Peachtree/Sage accounting products. Our Peachtree team will come directly to your office or you can visit us in one of our offices. We routinely provide support to our Peachtree clients once their initial setup and training is complete. We can provide this support in a variety of ways including remotely accessing your Peachtree on a real time basis.
Based on our experiences throughout the years, typical Peachtree users tend to utilize approximately 50% of its capabilities. Peachtree Sage is continually adding enhancements to their products to enable the users to do more with your software in less time.
With our highly experienced professionals, we can assist you with any of your Peachtree and related needs. We support all current versions of Peachtree Sage accounting to help you increase the value of your software.
Xero Accounting Services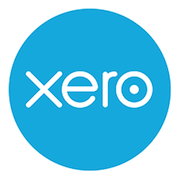 Holbrook & Manter now works with the Xero line of accounting software products to give small businesses a cloud-based accounting solution. With a few personal training sessions, this software allows users to properly manage invoicing, payroll, inventory, bookkeeping and quoting.