Happy National Small Business Week!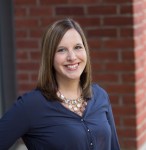 By: Molly Pensyl, Business Development Manager 
National Small Business Week is a pretty special thing, if you ask us. After all, we have been helping family-owned and closely-held businesses thrive for over nine decades. Many of those we work with fall into the small business category or started out that way and have enjoyed immense growth. Celebrating small businesses is a part of who are as a firm.
Every year since 1963, the President of the United States has issued a proclamation regarding National Small Business Week. The week is designated for recognizing the critical contributions of America's entrepreneurs and small business owners. In honor of this week (May 1-7, 2016) we wanted to share some interesting facts that drive home the point that small businesses are making a huge impact.
According to the U.S. Small Business Administration, who uses National Small Business week to highlight businesses and entrepreneurs form all across the country, these are important statistics to note:
54% of all U.S. sales come from the 28 million small businesses operating in our country
Since the 1970's, 55% of all new jobs and 66% of all net new jobs in our country have been provided by small businesses
The small business sector occupies 30-50% of all commercial space- an estimated 20-34 billion square feet.
The number of small businesses in the U.S. has increased 49% since 1992
The SBA shares that the small business sector continues to grow rapidly and the rate for small business failure has declined. We see it every day- the hard work, dedication and passion put forth by business owners. Its inspiring and it deserves more than just a week. Here at H&M, it's a continuous celebration.
To learn more about National Small Business Week, click here:
Back