H&M Welcomes New Senior Accountant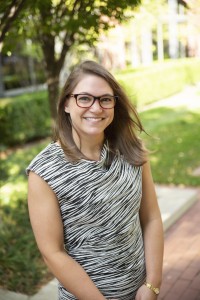 H&M is proud to announce that Jennifer M. Moore, CPA, JD has joined our team!
Jennifer has been working in public accounting since 2015. She received a B.S. in Finance from Ball State University before going on to Ohio Northern University Pettit College of Law where she earned her J.D. While at Ohio Northern, she was a member of the Law Review and her work was published, (Ohio Northern University Law Review: Volume 39, No. 3 State v. Dunn Ohio N.U.L.REV.1075 (2013).
Jennifer was admitted to the Ohio Bar in 2014 and earned her CPA in 2018. She is a member of the Ohio Society of CPAs and the American Institute of Certified Public Accountants. She is also active in the Columbus Young Professionals Club.
Jennifer grew up in Canton, Ohio. She was a member of the Women's Softball Team at Ball State University. In her free time she enjoys being outdoors, running, hunting, and spending time with family and friends.
Welcome to the our team, Jennifer!
Back