H&M Welcomes New Staff Accountant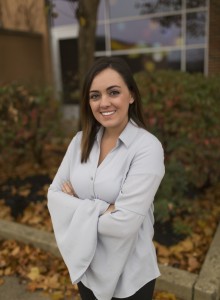 Holbrook & Manter is happy to announce that Jennie Schott has joined our growing team. Jennie joins as a staff accountant and works out of our Grandview Yard location.
Originally from Canal Winchester, Jenny is a Capital University graduate. She shares that she decided that accounting was the field for her after learning more about the profession through business classes. Prior to coming to H&M, Jennie interned and worked for BDO Columbus working with clients in various industries including hospitality, manufacturing and non-profit.
Jennie shares that frequent client interaction is one of her favorite parts about her position with Holbrook & Manter. In her spare time she enjoys outdoor activities such as hiking, camping and walking her dog. She also enjoys spending time with family and friend.
Welcome to the H& M family, Jennie!
Back