H&M Welcomes New Team Member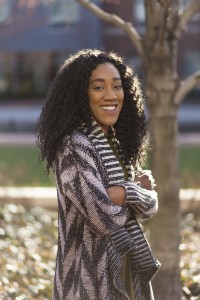 H&M is proud to welcome Shirley Boatright to our team. Shirley came on board just before tax season as an Administrative Assistant. Working out of our office located at Grandview Yard, Shirley has officially survived her first busy season! She shares this information about herself: 
I am number 8 of 12 children. I have 9 brothers and 2 sisters.  I currently have 26 nieces and nephews. I am from Bolingbrook, Illinois, about 30 minutes from outside of Chicago.I moved to Columbus about 5 years ago and love it here. I am very active. I love running and exercising. I do a half marathon at least once a year and working my way up to a full. I love to hike and swim as well. In my spare time I love watching the food network channel and attempting the recipes.
Back