Holbrook & Manter, CPAs Announces…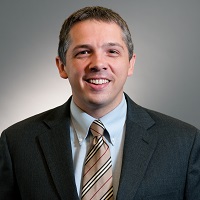 Justin T. Linscott, CPA, CFP®, CITP, CGMA at Holbrook & Manter, CPAs in Columbus, OH has been authorized by the Certified Financial Planner Board of Standards (CFP Board) to use the CERTIFIED FINANCIAL PLANNER™ and CFP® certification marks in accordance with CFP Board certification and renewal requirements. Justin began his career with Holbrook & Manter, as an intern with the firm in 2005 and joined as a full time accountant upon graduation in 2007. Justin is Tax Manager for the firm today.
The CFP® marks identify those individuals who have met the rigorous experience and ethical requirements of the CFP Board, have successfully completed financial planning coursework and have passed the CFP® Certification Examination covering the following areas:  the financial planning process, risk management, investments, tax planning and management, retirement and employee benefits, and estate planning.  CFP® professionals also agree to meet ongoing continuing education requirements and to uphold CFP Board's Code of Ethics and Professional Responsibility, Rules of Conduct and Financial Planning Practice Standards.
CFP Board is a nonprofit certification organization with a mission to benefit the public by granting the CFP® certification and upholding it as the recognized standard of excellence for personal financial planning.  CFP Board owns the certification marks CFP®, Certified Financial Planner™ and federally registered CFP (with plaque design) and CFP (with flame design) in the U.S., which it awards to individuals who successfully complete initial and ongoing certification requirements.  CFP Board currently authorizes more than 67,000 individuals to use these marks in the United States.  For more about CFP Board, visit www.CFP.net.
Holbrook & Manter, CPAs is a professional services firm specializing in family and closely held businesses, with offices located in Columbus, Dublin, Marion and Marysville.  Since its origination in 1919, H&M has been dedicated to providing superior accounting, tax and management consulting advice to both businesses and individuals.  Holbrook & Manter, CPAs provides cost effective, high quality technical service combined with sound personal attention. They are able to serve clients in virtually all areas of business, including those that require specialized expertise.
H&M is a member of PKF North America (PKF NA), which is comprised of approximately 100 firms in North America as well as approximately 240 member firms in 125 countries throughout the world and is ranked the 10th largest global accountancy network with $2.45 billion in aggregate fee income.
Please visit www.HolbrookManter.com for more information.
For press inquiries, please contact:
Lisa Decot
Holbrook & Manter, CPAs
Back