Manufacturers and Accounting Software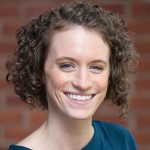 By: Danielle Cottle, CPA, CGMA- Manager
Holbrook & Manter's Team is proficient in a number of accounting software. We can assist your manufacturing business no matter what platform you choose to use. QuickBooks products continue to be popular among business owners. QuickBooks offers several versions of their product on both desktop software and online platforms. While the desktop versions of Premier and Enterprise are customized to several industries, we have seen an uptick in use of the products with manufacturers.
There are many reasons why our clients in the manufacturing industry enjoy using QuickBooks. Some of them include:
·         They can manage inventory (by location, unit of measure, serial number, etc.)
·         They can track inventory by using a mobile inventory barcode scanner.
·         They can print a physical inventory worksheet to use for month end or annual count.
·         They can create assemblies from individual components to finished goods
·         They can view stock status reports to see which items need reordered and set up automatic reorder points
·         The business owner can track customer orders from estimate to final invoice
·         They enjoy creating customizable reports to see revenue and costs by job
·         They can review the profitability by product report to see which products are the most profitable.
·         The software is easy to set up and use while keeping costs down.
If the QuickBooks products aren't robust enough for your manufacturing and inventory needs, several of our clients work with third-party software's that integrate with QuickBooks to give them the full functionality and reporting needed. No matter what route you take, our team would love to partner with you as you select software that best fits your needs. Contact us today for more information.
Back