New Staff Accountant Joins the H&M Team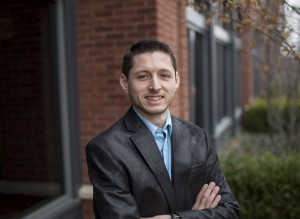 The H&M team continues to grow with the addition of Andrew Roffe. Andrew joins us as a staff accountant.
Originally from Portsmouth, Ohio, Andrew is a graduate of Shawnee State University with a degree in accounting and marketing. Andrew states that learning the way a business runs and succeeds is what drew him to the accounting industry. Andrew is excited to work with H&M's various clients and looks forward to providing them with excellent service as they work to meet their business goals.
Andrew currently resides in Grandview and enjoys running in his spare time. He also enjoys sports and going to car shows. Welcome to the firm, Andrew!
Back