Ohio's Sales Tax Holiday Returns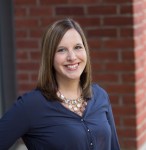 By: Molly Pensyl, Business Development Manager 
Just in time for back-to-school shopping- Ohio's "Sales Tax Holiday" returns this week! Thank goodness for shopping venues that are open late or even around the clock because the holiday kicks off at midnight on Friday, August 5, 2016 and ends on Sunday, August 7, 2016 at 11:59pm.  The following items will be exempt from sales and use tax during that time frame: 
Clothing priced at $75 per item or less
School supplies priced at $20 per item or less
School instructional material priced at $20 per item or less
Keep in mind, items used in a trade or business are not exempt under the sales tax holiday. The Ohio Department of Taxation answers some frequently asked questions about the holiday on their website. Click here to review them so you are informed when you go out armed with your credit cards-ready to do some tax-free damage.
 http://www.tax.ohio.gov/sales_and_use/salestaxholiday/holidayfaq.aspx
Back