Tax season: This is what you don't see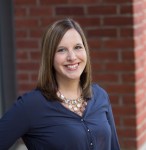 By: Molly Pensyl, Business Development Manager
This year's tax filing deadline is upon us. April 18 is just ahead…. there is a light at the end of the tunnel… it won't be long now.
The H&M team (like so many other accounting professionals across the country) has worked lengthy hours and been tackling complex tax issues since tax season got underway in January.  As the Business Development Manager for H&M, I am not as knee deep in returns and the stress of deadlines as my colleagues.  However, I do get a special view of this time of year and the dedication put forth by our team that I just had to share.  A look behind the tax season curtain if you will.
Sure, there are tax documents and client materials galore and computers that have been on so long they are giving off steam- information and images about those elements wouldn't surprise you so I will stay away from those. Let's talk about what you don't see or hear about:
Tick, tock, tick, tock… the clock won't stop:  My hat is off to our team who is pulling long hours as we approach the finish line of yet another tax season. The start times around here are early and the end times come along way after the sun goes down.  Again, this is the world of accounting this time of year. Our team is committed to our clients and they stay on the clock as long as needed each day to make sure every tax issue is addressed and everything is filed correctly and on time.
Anytime is the right time for coffee: With long hours comes the need for endless caffeine. I'll go ahead and keep my hat off in honor of the coffee machines at our various office locations. Such a workout they get this time of year. Dark roast, mocha, herbal tea… you name it, we have it… and our people are throwing it back in the name of productivity.
You won't go hungry here:  We feed our people during tax season and we mean business about it. The kitchen at each office is stocked with snacks. Lunch is also provided once a week for the team… this is known as "tax perk" day. Team members often share breakfast together at the office on the weekends as they work. We are also fortunate enough to have many of those we have relationships with outside of the firm bring by food and other goodies to get us through tax season. There is no shortage of fuel around here!
Team work makes the dream work: Our team is here and they have coffee in hand- the perfect setting for some serious team collaboration. Discussions about how to best navigate the tax challenges, minimize our client tax obligations and the overall needs of our clients are taking place constantly. Together our team is finding solutions for our clients, getting their returns filed and much more. Our team stops at nothing and works together to best serve our clients.
Complexity took the corner office: Preparing and filing taxes is no simple task. This is why we see more and more folks getting away from handling their taxes on their own, and turning to a seasoned tax firm to take care of it for them.  In many cases, we are preparing and filing both personal and business returns for our clients. This means handfuls of documents to review, several numbers to input, many deductions to consider, future financial goals to evaluate… the list goes on and on. The needs of our clients in regards to tax compliance are often times complex and we gladly navigate through them on their behalf.
Celebrate good times, c'mon: I share an office with one of our senior assistant accountants. She has provided me with quite the soundtrack this tax season. I hear her get excited for a client who has purchased a new business. She expresses how happy she is for a business owner who had an exceptionally good year. When sales are up for a client's business, she is having a little celebration for them at her desk. Her tone is cool, calm and collected as she works through a tax challenge for a client. This type of thing is happening at each of our offices. We're celebrating every milestone right along with our clients. Our approach is a very personal one.
Back