The Ohio Society of CPAs Nominates H&M's Mark Welp to Board of Directors
The Ohio Society of CPAs Nominating Committee recently named the 2022-2023 Board of Directors. Mark Welp, CPA, CFE, a principal with Holbrook & Manter has been elected to the board.
As they share on their website, The Ohio Society of CPAs partners with the accounting profession to advance the state of business so Ohio can enjoy a healthy and sustainable economic environment. The Ohio Society of CPAs represents 85,000 CPAs and accounting professionals who are strategic financial advisors to Ohio's leading businesses.
As an audit principal and CPA with more than 20 years of experience, H&M's Mark Welp brings great value to the board. Mark specializes in leading and performing annual audits and reviews of company financial statements across a diverse industry base, including manufacturing, construction, distribution and service, employee benefit plans, government and non-profit organizations.
You can read more about Mark's nomination and The Ohio Society of CPAs by clicking here: https://bit.ly/3Oj78o9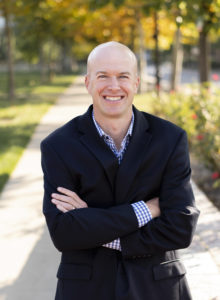 Back