H&M is happy to welcome Spencer Fox to our team. He joins us as a Staff Account in our Audit & Assurance group.
Spencer received a Bachelor of Science in Business with a concentration in Accounting and a Master of Accountancy from Wright State University. When he is not at work, he is a high school qualified umpire. When not umpiring he likes to spend time with my friends and family.  Spencer also enjoys playing golf and video games in his free time.
Spencer can be seen below being on-boarded by Jennie Severt who is Senior Associate in our Audit & Assurance group. Join us in welcoming Spencer to the H&M family.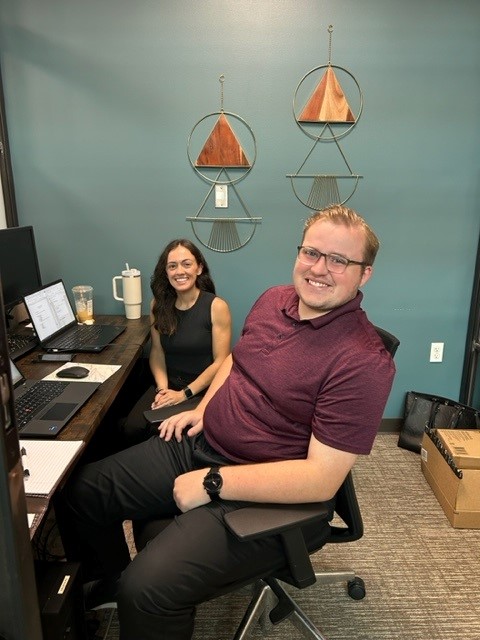 Back