Blog Series: Accountant Q&A: Carmen George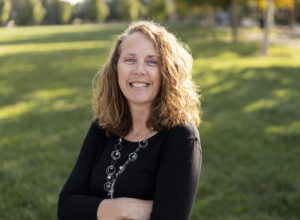 H&M team members are deeply engrossed in the industries in which their clients work. Our NEW Q&A blog series will focus on sharing insights from various team members when it comes to those industries. We kick things off with our Director of Healthcare Services, Carmen George who works with many physicians and health-related businesses:
How long have you been working with physicians, assisting them with their accounting and financial needs? I have been working with healthcare clients for over 22 years
You work with everything from single physician practices to surgery centers, explain to us the breadth and depth of your practice in this space? I have a wide range of healthcare clients with all different specialties.  My contribution to those clients comes from helping them with all areas of their financial management, budgeting,  tax planning and tax preparation.  I stay in tune with the ever changing laws and accounting and tax topics that affect the healthcare industry and I reach out to each client to let them know what is on the horizon and how they might be affected.
In your experience, what is the number one reason a physician of any type looks to an accountant for help and guidance? I would say the number one reason is to find a partner that will take care of the accounting and tax needs of their practice so they can focus on patient care.  A good CPA partner will work as a full time solution for these needs or work well with the internal bookkeeping and billing team to make sure everything financial is handled.
What is the biggest challenge facing doctors today regarding finances? The biggest challenges facing doctors and medical facilities today are staffing, revenue cycle management, cost management and supply availability issues. 
What types of negative events can take place if a practice is not engaged with an accountant that specializes in the medical space? An accountant that doesn't specialize in the medical space may not understand the unique revenue cycle, inventory and cost management, business office management, regulations and tax planning and compliance that go along with running a medical practice.
Are you a physician looking for a new accounting relationship? Reach out to Carmen today to get started. Email her at: CGeorge@HolbrookManter.com
Back