Holbrook & Manter Welcomes New Senior Accountant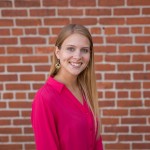 Holbrook & Manter, CPAs Professional Services Firm with offices in Columbus, Dublin, Marion and Marysville, proudly announces the newest member of our team, Hannah Schwieterman , CPA.
Ms. Schwieterman has joined Holbrook & Manter, CPAs as a Senior Accountant. She focuses primarily in the Audit and Assurance space for the firm with a concentration on non-profit entities.
Ms. Schwieterman holds a Bachelor of Science in Business Administration with a specialization in accounting from The Ohio State University. She currently resides in Sunbury Ohio. Ms. Schwieterman enjoys reading, singing and exercising in her free time.
She can be reached at HSchwieterman@HolbrookManter.com
Holbrook & Manter, CPAs is a professional services firm specializing in family and closely held businesses, with offices located in Columbus, Dublin, Marion and Marysville.  Since its origination in 1919, H&M has been dedicated to providing superior accounting, tax and management consulting advice to both businesses and individuals.  Holbrook & Manter, CPAs provides cost effective, high quality technical service combined with sound personal attention. They are able to serve clients in virtually all areas of business, including those that require specialized expertise.
H&M is a member of PKF North America (PKF NA), which is comprised of over 100 firms in North America
Please visit www.HolbrookManter.com  and www.BusinessAccountingServicesOhio.com to learn more about our service offerings and areas of expertise.
For press inquiries, please contact:
Molly Pensyl
Back