Prepare to Shop: The Sales Tax Holiday Returns!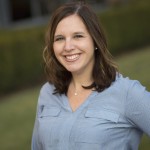 By: Molly Pensyl, Marketing & Business Development Manager
It is returning just in time for back to school shopping….the Sales Tax Holiday starts on Friday, August 3, 2018 at 12:00 a.m. and runs until Sunday, August 5, 2018 at 11:59 p.m. 
This means Ohio residents have all weekend to save on a variety of items. Here is the breakdown from the Ohio Department of Taxation so you know what to expect when you set out to shop:
 The following will be exempt from sales and use tax during the holiday: 
·         Clothing priced at $75 per item or less;
·         School supplies priced at $20 per item or less; and
·         School instructional material priced at $20 per item or less
The timing of the holiday is no mistake, paving the way for savings to be had before school resumes. Therefore, items used in a trade or business are not exempt under the sales tax holiday.
We will always remind you of the Sales tax holiday, but is it exciting to note that Sub S.B. 226 provided for the holiday to become a permanent fixture on the first Friday, Saturday and Sunday of August each year.
Please let us know if you have any questions and happy shopping!
Back